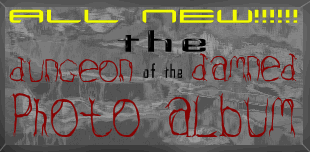 Ok, ok, ok...I know...there is nothing here yet! SO!
this means you must EMAIL ME a *URL* to your
picture so I can construct a new photo album.
Email me the URL! NOT THE ACTUAL PICTURE! IT IS
YOUR DESTINY! BEWARE FOR ANGER AND AGGRESSION
LEAD TO THE DARK SIDE! *oh wait thats a good thing*
Fank you peoples!
Love,